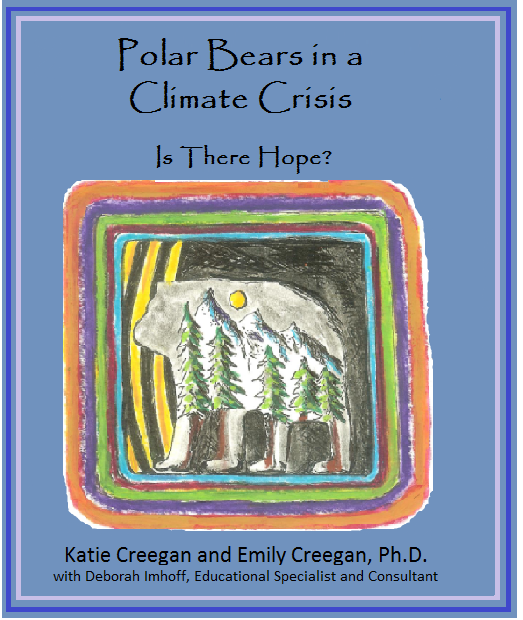 This hybrid scientific-fictional-educational chapter book is about polar bears that practice real-world climate change mitigation strategies in Alaska. They face extreme challenges: starvation, severe weather, and plastic in their food sources.

With human traits the bears speak, feel, and logically problem solve. Demonstrating tenacity amidst great adversity, deep emotional bonds, and an ability to courageously navigate their world, they draw readers into their lives and climate change action.
Two polar bear cubs, Ash and Cedar, along with their intelligent mother meet a bachelor bear they befriend. None of them want to starve to death like their ill-fated relatives and friends. With climate change and massive environmental shifts, the possibility of starving is their top concern, coupled with an urgency to protect their environment so things won't get worse. They dread the melting of their sea ice and a forced return to the mainland where their favorite meals are not readily available.
The mama bear, Hope, enlightens her two cubs and their new friend, Denali, with knowledge passed down by her ancestors about how to adapt to environmental changes. She teaches the carbon cycle, how to find obscure food sources, how to compost, and cultivate the berries her grandfather planted years earlier. Denali shares his expertise in removing bits of plastic from sea creatures and storing food in a cellar so their food lasts longer.
Blending a polar-bear tale with the brutal struggles of survival in the Arctic, this account provides third to sixth graders with an engaging scientific introduction to real-world climate change and resiliency strategies for a changing environment.

As a mother-daughter writing team, Emily Creegan and I collaborated on this story. Emily contributed the educational and scientific components. She earned a Ph.D. in biomass utilization. Deborah Imhoff, Educational Specialist and Consultant, contributed the lessons plans.
A Climate Change Journal for Kids and Adults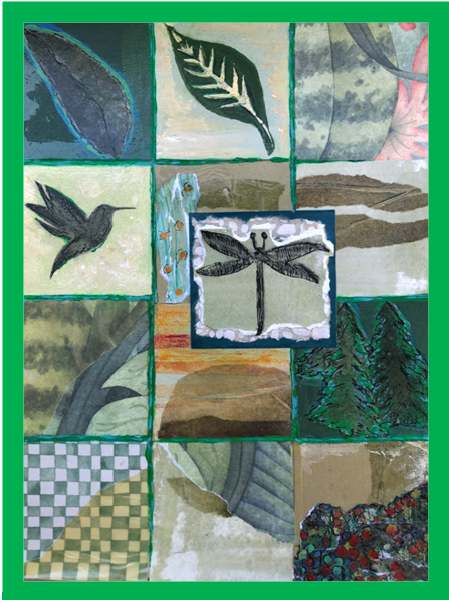 How You
Can Change Our World

The Climate Change Environmental Strategies Journal
with STEM Standards
A Guide for Fourth Graders to Adults and Educators

By
Katie Creegan and Emily Creegan, PhD
This one-of-a-kind journal includes:
Guided environmental restoration log and journal with topics and icons you can easily follow
Guided learning activities and guidelines for educators
Definitions of environment, climate change, and climate science
Ecosystem and environmental restoration concepts and prompts
Climate change mitigation and resilience guidelines, including composting tips
Inspirational quotes
A Young Adult Novel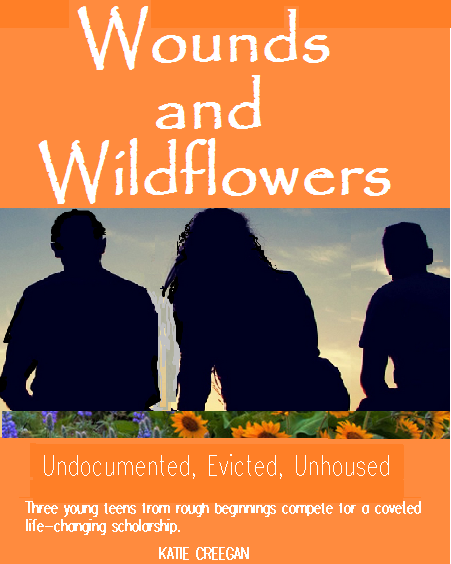 Three young teens from rough beginnings compete for a coveted life-changing scholarship. With brains, courage, and humor they face the challenges of poverty, homelessness, undocumented immigration, gangs, parental addiction, abandonment, illness, and even death as they struggle to make sense of complex family and social dynamics, and tenaciously hang onto their dreams. After a medicine man and his assistant intervene with magical ancient arrowheads, mysterious events set them on unpredictable trajectories.
Wounds and Wildflowers shines a light on the human side of predicaments that plague at-risk, marginalized teens and troubled families today. Multicultural and diverse, U.S., Nicaraguan, Native American, and Christian belief systems and laws intertwine.
About the Author
I, Katie Creegan, PMP, principal consultant and writer provide program management and writing services, and recently earned a Masters in English. 
What inspired me to write a YA (Young Adult) novel?
Books by Professor Francisco Jiménez―a migrant farm-worker child who continued his education, received his master's degree and his Ph.D. from Columbia University, and became chairman of the Modern Languages and Literature Department at Santa Clara University.
Books by Juan Felipe Herrera―U.S. Poet Laureate 2015-2016, and California Poet Laureate 2015-2017. Also a migrant farm-worker child, Don Herrera continued his education and became a novelist, poet, performer, cartoonist, teacher, and activist.
Francisco Jiménez and Juan Felipe Herrera both broke the generational cycle of illiteracy and poverty, followed their dreams, and now inspire people like me and countless others in a huge way. What makes some people thrive while others in the same situation decline? Attitude, luck, strength, courage, integrity, discipline, focus, talent, family, or prayer? Whatever it was, these writers both soared to the top of their fields with a contagious optimism.
Undocumented immigration, migrant farm work, evictions, homelessness, gangs, drugs, and the cartel threaten the safety and education of the protagonists who yearn for a semblance of stability and a 'normal' life. They want an education they feel could catapult them away from their mounting misfortunes. At risk but optimistic, on most days they choose hope over despair.
My research on our immigration laws has led me to believe that at times our lawmakers tragically miss the mark, but that's another story altogether.
Contact Us
Curious to hear more? Use the form on our Contact page to let us know if you want to be notified at publication. Action